Tuesday, November 21, 2006
Sophia's 8th birthday Ponathon Party.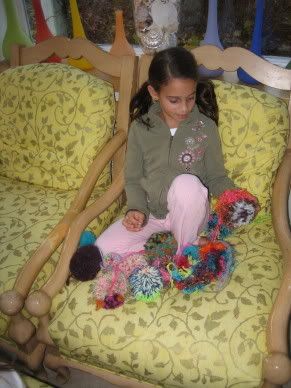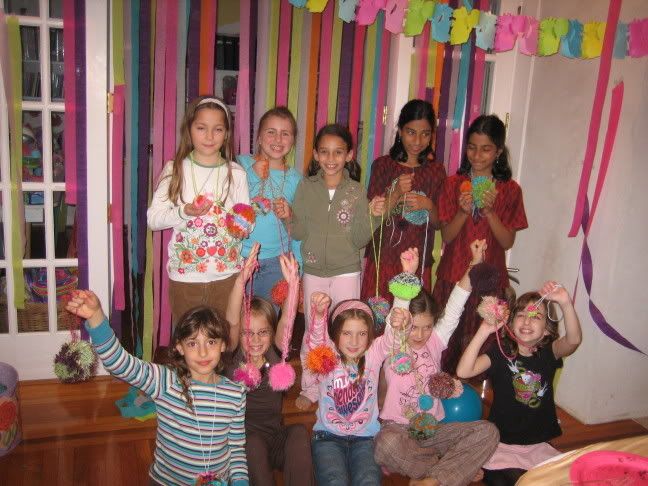 The kids made pons for at least an hour, one girl lost interest within 2 minutes. Im pretty sure they were into it and they were calling the pons, puffles by the end of the day. I think there is a toy called a puffle. I also learned all about Littlest Pet Shop. Unfortunatly we didnt get a pic of the signs the Sophia had made for the door welcoming her friends to "pom-pom world." Sophia is the girl in the Snoopy shirt.
This starts a series of entries of kids and pons.