Friday, May 06, 2011
PONNING UP PONATHON @ ICA PHILADELPHIA
Interlace: Weaving Community
Interlace, a fabric structure in which each element alternatively passes over and under one another to blend and mingle, is the inspiration for a day of demonstrations, performances and our own mingling! Guest-curated by Kelly Cobb, Instructor, Fashion and Apparel Studies, The University of Delaware.
11-3:30 Abby Donovan, Moving Pauses sound tapestry
...11-3:30 Mary Smull, The society for unfinished needlepoints
11-3:30 Travis Boyer-Abby Walton, Pon-a-Thon
1:00 Luren Jenison-String figures (performance)
2:30 Headlong Dance Theater: (performance)
3:30 Joy Feasley/Paul Swenbek-Maypole event (interactive event)
every hour Kelly Cobb-matchbox tapestry demonstrations
And this is there too (amazing)....
Sheila Hicks: 50 Years
March 24 – August 7, 2011
Opening reception: Thursday, March 24, 6-8PM
Exhibition walkthrough with artist Sheila Hicks and curator Jenelle Porter, with exhibition curators Joan Simon and Susan Faxon: Thursday, March 24, 5PM, ICA Members only
Tuesday, May 03, 2011
Wednesday, March 23, 2011
Monday, March 14, 2011
spawn ponathon

Saturday 3-19-11
2-5pm
@ Jem Fabric / 355 Broadway
Friday, December 10, 2010
HOLIDAY PONATHON
Saturday 12-11-10
2-5pm
@ Jem Fabric / 355 Broadway
There will be sweets
xo Abby and Travis
Thursday, March 04, 2010
AROUND THE WORLD IN 80 PONS - PONATHON
saturday 3/7/10
3-6 pm
monkey puzzle music / 4th floor
211-215 centre st
between canal and grand
614-406-5544
come help us make pons for a special project with Sia for her upcoming tour. as well as a pon or 2 for yourself. there will be snacks!!
xo abby and travis
Monday, January 12, 2009
RETURN OF THE PON !! TWO !!!
THE PAINTED CLOUD
168 MARCY AVE
BETWEEN BROADWAY AND SOUTH 5TH
donations of yarn and cash accepted
there will be snacks ; )
Return of the Pon !! Pics !!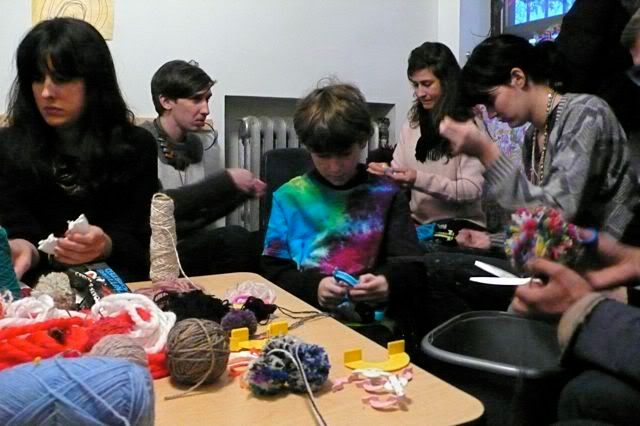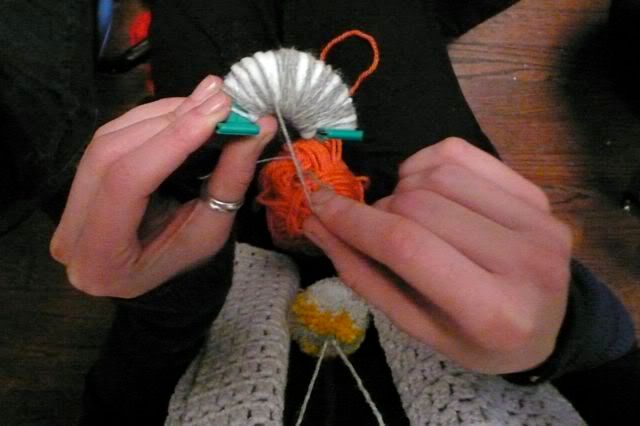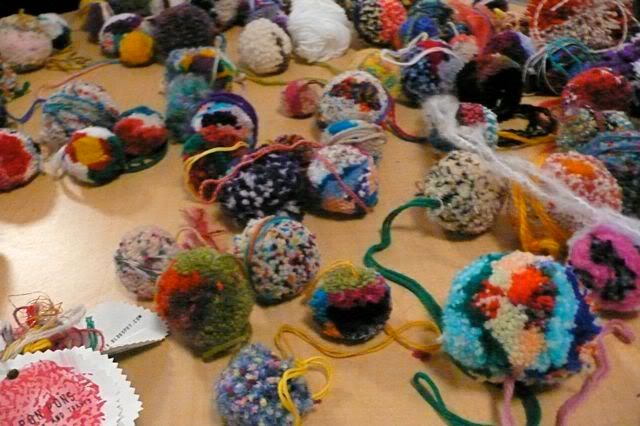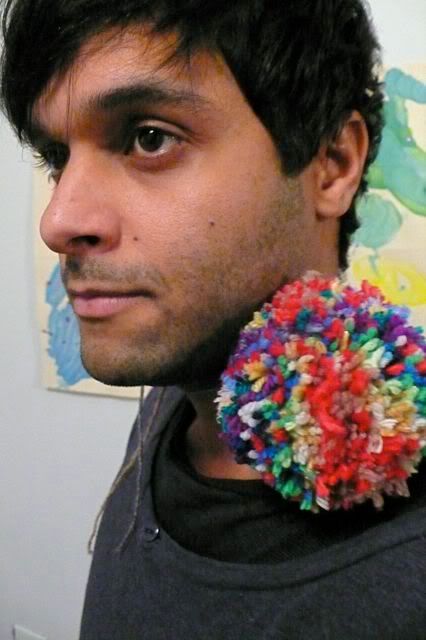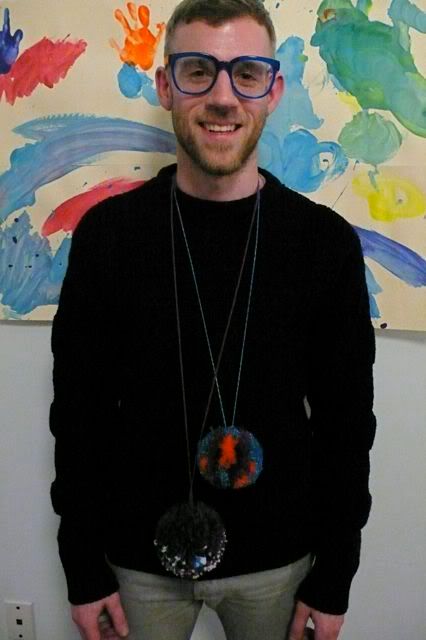 Tuesday, December 16, 2008
Abby and Travis Endorse Clover

Travis and I are happy to endorse the Clover brand pon-pon maker. Available at Create for Less in a variety of different sizes. These are a great gift for kids.
CREATE FOR LESS
Bringing it back
Sorry this didnt get posted before the actual ponathon. But we have a great new spot to host, so many new pons in 2009 ; )